Aleut Style 2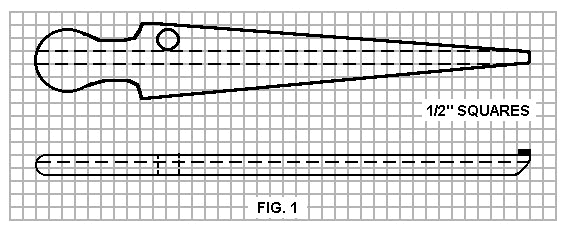 From "Popular Mechanics", 1936



Material:
Block of hardwood 19" long, 3" wide, 3/4" thick

Construction:

To make a stick, cut a half-round or square groove 1/2" wide and 1/4" deep down the center of the wood stock, using a bench saw if one is available.


Then shape the handle and bore a hole for the forefinger as shown in the drawing.


Glue a small hardwood block tightly into the far end of the groove.


After the glue has set, taper the stick to shape.

---
Atlatl Designs | Home