Found at Baylor Rock, Texas. Length unknown.


Mexican atlatl. Length 22".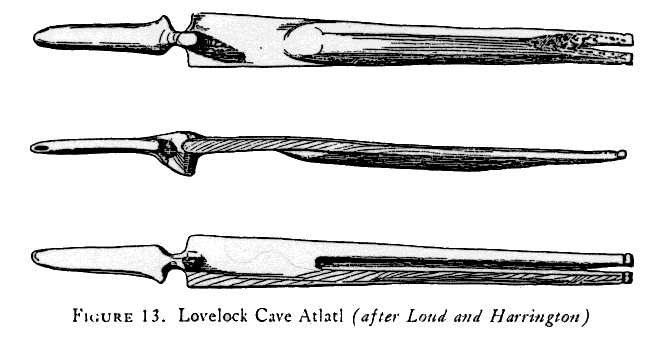 Found at Lovelock Cave, Nevada. Length unknown. Hook was a separate piece, slid over the end.


Found at Chavez Cave, New Mexico. Length unknown.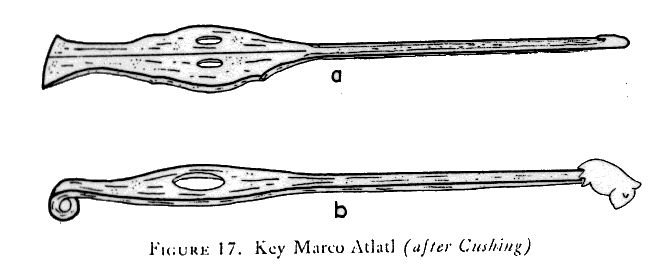 Found at Key Marco, Florida. App. 18" long.


Found at Roaring Springs, Oregon. Possibly 20 1/2" and 27 3/4".


Southwestern U.S. atlatl. Approx. 24".