Ozark Bluff Dweller Style 1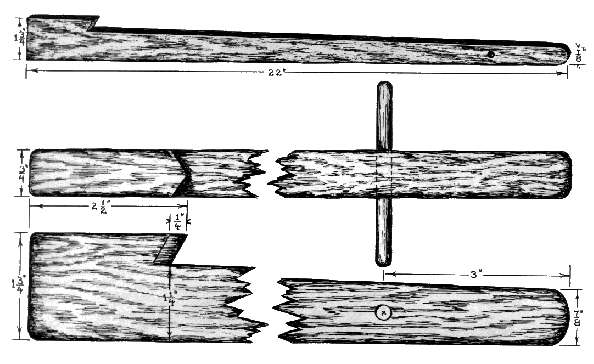 From "Indian Handcrafts"



Material:
Block of hardwood 22" long, 1 3/4" wide, 3/4" thick
Dowel, 1/4" x 3"

Construction:

Pencil an atlatl stick design on a 3/4-inch hardwood board. After sawing to shape, undercut the hook into a "V" shape to hold the dart arch. Then gently round the edges of the stick.


Drill a 1/4-inch hole 3 inches from the handle end.


Glue a 1/4-inch dowel 3 inches long in place for the hand stop.


You may wish to add an atlatl weight to give the stick more throwing heft.

---
Atlatl Designs | Home